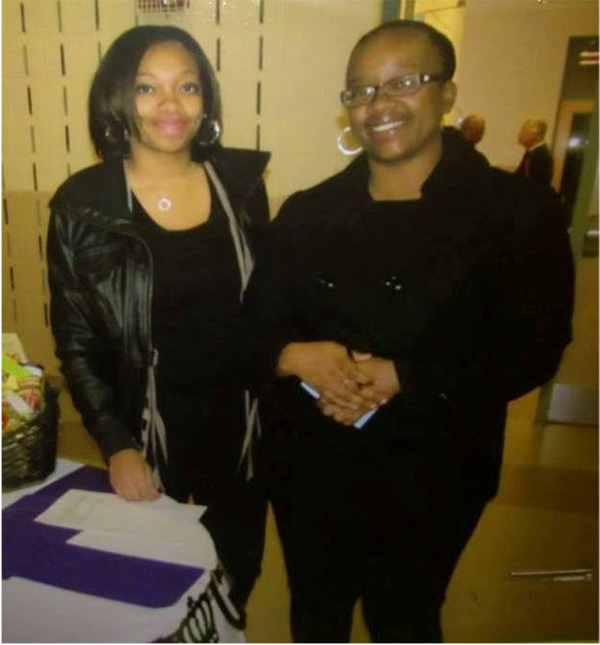 Sisters Danielle Jones and Kisha Jones both completed the Northport Transitional Housing Program and subsequently were accepted in the Sussex Habitat Program enabling them to build their own homes. Always a tight knit family, the women were fortunate to build their homes in the same neighbor- hood and right around the corner from one another. They feel blessed to be able to raise their children together and be a constant support for one another.
Danielle entered the transitional program in 2008 and hit the ground running. At 25 years old she was one of the youngest participants to complete the habitat program. Working full time with a two year old son, she didn't miss a beat, she had her mind set on homeownership, and in June 2011 Danielle and her son Raymond moved into their own home. Fast forward to 2016, since then she and her partner Antonio have had twin girls Kayla and Nyla who turn 3 in Febru- ary 2017. Raymond is now 10 and in 4th grade at Georgetown Elementary School where he is on "B" honor roll. Like his cousin Terrance, he loves football and basketball. Danielle still enjoys her career as an
ophthalmic assistant at DE Eye Institute and loves raising her family along with Antonio. We can't be more proud of her and her sister Kisha for having the drive and determination to become homeowners and very productive members of the community.
Kisha and her family moved into their new home just in time for Christmas in December 2013.
Since then she has completed her 5th year of employment as a C.N.A. for Mid Atlantic Family Practice. Terrance has grown into a young man already towering over his mother. He is in 8th grade at Georgetown Middle School and is looking forward to attending High School at Sussex Central next year. He is an avid sports fan and has been playing basketball and football since grade school.
Brianna, who was born while the family was living at Northport Transitional Apartments, is now 6 and attending Georgetown Kindergarten Center. She is an active little girl and has her mother's outgoing personality. It is hard to believe she is heading to first grade next year. She is looking forward to joining the Girl Scouts and enjoys playing with her twin cousins Kayla and Nyla who live right around the corner. Their father Terrance Sr. works in construction and is a very important part of the family's life.